Skip to Content
Different Types of Roof Damage and How to Spot It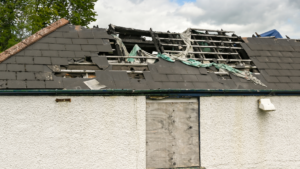 According to a Destin roofing company, all types of damage can occur to your Destin roof. We understand that your home is a safe place for you and your family, so you want to keep it in its best condition. That's why it's vital to keep an eye on your roof and regularly inspect it for any damage.
At Kings Roofing, we take pride in being a leader of Destin roofing companies, and we want to help keep your home in its best possible condition. We understand that damage will occur to your roof; unfortunately, there's nothing you can do to prevent it. However, roofing professionals believe that you should know the different types of damage that can happen and understand the warning signs that damage has occurred. That's why we've compiled a list of different types of roof damage and included some tips on spotting it.
Wind Damage
According to a roof repair company in Destin, FL, strong winds can cause catastrophic damage to your home's roof. The wind is a consistent factor in roof damage; unfortunately, there's not much you can do to prevent it. Signs of wind damage included loose nails and shingles, damaged gutters, missing shingles, and accumulated debris on your roof.
Wind damage can leave holes and cracks in your roof and leave your home more exposed to the elements. That's why it's vital to check for wind damage after a major storm or windy day.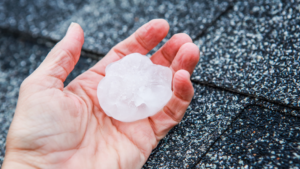 Hail Damage
According to a roofer in Destin, FL, hail can cause severe damage to your roof. While not every hailstorm will cause damage, large pieces can leave dents and holes that can be costly and expose your home. Some signs of hail damage include circular shingle cracks, missing shingle granules, shallow dents in your roof, and broken or missing shingles.
Hail damage can leave your shingles broken and your roof's internal structure exposed. This will leave the inside of your home more susceptible to water damage because nothing is protecting it.
Storm Damage
Roofing companies in Destin are all too aware of the summer storms that occur in Florida, and they can leave your roof damaged. Storms bring heavy winds and rains and sometimes hail, tornadoes, and even hurricanes. It is vital to inspect your home for water damage after a storm rolls through; this is often a sign of roof damage and should be fixed quickly.
Unfortunately, all types of damage can happen to your home, and not much you can do to prevent it. It's crucial to stay vigilant of the warning signs of roof damage and contact a contractor immediately if your roof needs to be repaired or replaced.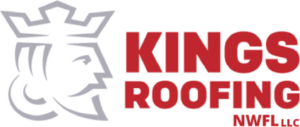 Hire a Leading Destin Roofing Company to Repair Storm Damage Today!
At Kings Roofing, we pride ourselves on our knowledgeable roofing contactors' professional, friendly services, and we strive to be the best installation and roof repair company in Destin, FL. We specialize in roof repairs, installations, commercial, and metal roofs in the Destin, Pensacola, Panama City, and Tallahassee areas, as well as other surrounding neighborhoods.
You can contact us online today for a free roofing quote or give us a call at 850-215-0423 to speak with a specialist about your Destin roof.