Skip to Content
3 Questions to Ask Before Hiring a Destin Roofing Company To Repair Your Roof
It is important to choose a Destin roofing company that works best for you and your family and always puts your needs before their wants. Unfortunately, not every roofing company in Destin is trustworthy, so it's important to choose a reliable and professional business to repair your home's roof.
At Kings Roofing, we strive to be the best roofer in Destin, FL, and we always ensure that our customers' needs come first. We specialize in roof repairs, replacements, installations, and providing metal roofs. Our team of expert contractors has the knowledge and expertise to provide your home with a beautiful new roof or repair your old roof to leave it looking as good as new.
It's important that the roofing company you choose is trustworthy and professional and will complete your project in a timely manner. That's why we've compiled a list of 3 questions to ask before hiring a Destin roofing company to repair your roof.
What Are Your Certifications? Can I See Them?
One of the first questions you should ask a roofing company before hiring them is about their certifications. The best roofing companies in Destin will be able to show you all the proper certifications they need, as well as proof of insurance, warranties, and any other necessary licenses.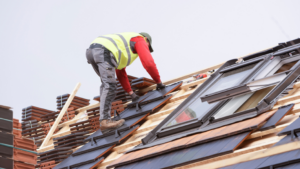 Are You a Local Company?
It's important to hire a local roofing company in Destin, FL, because it's easier for them to make repairs if your home needs it. Choosing a local company is always the best way to ensure that you are getting high-quality work that can be repaired if needed.
When working with a local roofing contractor, you will reduce the likelihood of trusting a scam roofing company, also known as storm chasers, that appear after a significant storm occurs. Working with local Destin roofing companies also helps boost your community's economy, which can help improve your area.
How Long Will This Project Take To Complete?
A trusted roof repair company in Destin, FL, should be able to give you an estimated time of how long your project should last. It's important to remember that it's impossible to get an exact end date at the beginning of your project because of all the outside factors that could come into play.
However, a trusted roofing contractor should be able to give you an estimated end date that factors in weather and any other outside factors.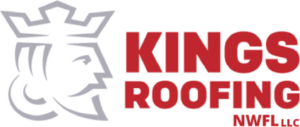 At Kings Roofing, we pride ourselves on our knowledgeable roofing contractors' professional, friendly services, and we strive to be the best roofer in Destin, FL. We specialize in roof repairs, installations, commercial and metal roofs in the Destin, Pensacola, Panama City, and Tallahassee areas, as well as other surrounding neighborhoods.
You can contact us online today for a free roofing quote or give us a call at 850-215-0423 to speak with a specialist about your Destin roof.