Skip to Content
Common Causes of Roofing Issues
Destin, FL roofing companies understand how frustrating roofing problems are. Your roof is an essential part of your home, so you want it to stay in its best possible shape. Problems like cracks, water stains, and bacterial growth are often signs of significant, possibly long-term damage. That's why it's important to get these issues fixed as soon as possible.
At Kings Roofing, a leading Destin, FL roofing company, we want you to know that numerous factors can cause roofing issues. Every season brings a new set of roofing hazards with it, so it can be challenging to know what is actually causing your roofing issues. So, we've compiled a list of some of the most common factors that can cause roofing issues.
Severe Weather
According to a trusted Destin roofing company, severe weather, like thunderstorms or hurricanes, can cause your roof to crack and leak. This problem can go undetected for a while after the event, so it's important to check your roof immediately after the weather clears.
If not caught in time, storm damage can cause expensive and possibly permanent damage to your roof. Be mindful of leaky ceilings, watermarks on your ceiling or walls, and bacterial or mold growth.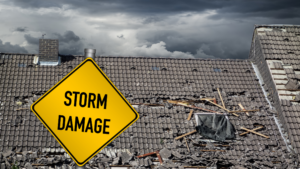 Structure Problems
Destin roofing companies understand that sometimes, the structure of your roof itself is the problem. Any flaws in your roof's design or materials can cause damage. That's why it's crucial to choose high-quality roofing materials that will last for years.
Structural problems with your roof can cause severe damage and could even affect your home's foundation. If your roof was installed improperly or not built correctly, it could cause too much strain on your home. This could result in a collapse. Structural problems can also cause your roof to crack easier, leaving your home more susceptible to water damage.
Lack of Maintenance
The best roofing company in Destin, FL, knows that lack of maintenance can lead to roofing problems. Lack of maintenance is one of the most common causes of roof damage and can be costly to fix. It's essential to have your roof regularly inspected to prevent significant damage.
Professional roofing contractors suggest having your roof inspected at least twice a year. This will help ensure that your roof isn't suffering from any critical damage and will help it last longer. Neglecting your roof's maintenance leaves your home vulnerable to potentially severe damage.
Roofing issues are a common problem faced by all homeowners. It's important to have your roof regularly inspected to prevent severe damage that can cost you hundreds, maybe even thousands of dollars to fix.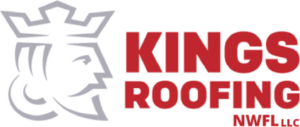 Kings Roofing is a leading Destin, FL roofing company specializing in roof installations, replacements, repairs, and metal roofs. We service both residential and commercial buildings in Destin, Panama City, Tallahassee, Pensacola, and numerous other neighboring communities.
You can contact us online today for a free roofing quote or give us a call at 850-215-0423 to speak with a specialist about your Destin roof.