Skip to Content
Can You Replace Your Roof Without Your HOA's Approval?
A roof repair company in Panama City understands that living in an HOA comes with several rules that pertain to renovating and repairing your home. This includes roofing projects; even if the issue is critical and time-sensitive, most HOAs do require you to get prior approval first. Understanding if your HOA controls your home's roofing project is vital and if you can make any replacements or repairs without asking them first is vital.
At Kings Roofing, we take pride in being a leader of Panama City roofing companies, and we want to help keep your roof in its best possible shape. We understand that living with an HOA can provide numerous benefits, but it also means there are more hoops to jump through when replacing or repairing your home's roof. That's why we've compiled some information on how to best replace or repair your roof when living in an HOA.
Read and Understand Your HOA Paperwork Before Signing
According to a trusted Panama City roofing company, you should always read and understand your HOA paperwork before signing your contract. HOA rules can differ between communities, so it's crucial to understand the rules that pertain to your neighborhood.
Take the time to sit down and read the contract thoroughly; you should also seek legal advice if there are terms you don't understand. Only sign the paperwork if you agree with all the terms, including getting prior permission to have your home's roof repaired or replaced.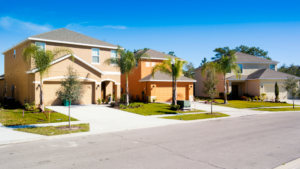 Panama City Roofing Companies Suggest Filling Out Your Paperwork Completely
A roofer in Panama City, FL, suggests taking the time to fill out your HOA paperwork completely. Leaving empty spaces can void some clauses in your contract, so it's crucial to fill out all the parts in your paperwork carefully.
Be as Transparent as Possible With Your HOA Board
If you are required to get your request approved by the HOA board, it's crucial to be as transparent as possible. The best roofing companies in Panama City, FL, suggest being open and communicative with both your roofing contractor and the HOA. This will make the repair or replacement process much more manageable.
One of the easiest ways to ensure your HOA rules are followed is to hire a roofing company in Panama City that has worked with your HOA before. This helps ensure that all of the proper regulations are followed, and the contractor will have experience navigating what needs to be done with your HOA.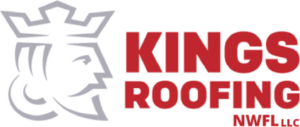 At Kings Roofing, we pride ourselves on the professional, friendly service offered by some of the most trusted roofers in Panama City, and we strive to be a leader of Panama City roofing companies. We specialize in roof repairs, installations, commercial, and metal roofs in the Panama City, Destin, Tallahassee, and Pensacola areas, as well as other neighboring communities.
You can contact us online today for a free quote or give us a call at 850-215-0423 to speak with a roofing specialist about your Panama City roof.