Skip to Content
Can I Install Solar Panels on My Tallahassee, FL Home's Roof?
Tallahassee, FL roofing companies are getting more questions about installing solar panels on businesses and residential roofs. Solar panels are an environmentally friendly way to power your home and, they work great in sunny places, like Florida.
You might be asking, "Can I place solar panels on my home or business's metal roof?" According to a Tallahassee metal roof contractor, the answer is yes. Solar panels can be installed on metal roofs and it's not as difficult as you might think.
Why Should You Consider Getting Solar Panels Installed on Your Roof?
Many metal roofs are environmentally friendly because they are made out of recycled materials. Adding solar panels is an additional way to help the environment and consume less energy.
You should also consider installing solar panels on your metal roof because it is fairly simple for a Tallahassee, FL metal roof contractor to do. Here is how solar panels are installed on different metal roofs: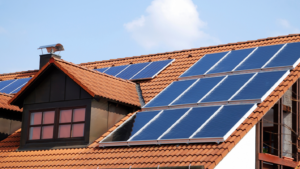 Standing seam metal roof- An installer uses a mounting system that attaches to your roof and does not need to drill holes.
Metal roof tiles- Solar panels are installed using a tile replacement mount. Solar panels can be swapped out for a metal roof tile and are easy for Tallahassee, FL roofing companies to install. These types of panels ensure that your roofing contractor installed the solar panels watertight because the installer is essentially replacing tiles on your roof with the panels.
Corrugated metal roofs- For this type of metal roof, a Tallahassee metal roof contractor, or solar panel installer, will need to drill holes in the metal to install the panels. Waterproofing is important when it comes to this type of solar panel because it requires holes to be drilled into your roof. This makes it easier for water to leak into your home, which could lead to damage.
What Are the Benefits of Installing Solar Panels on Your Tallahassee FL Home's Roof?
Everyone knows that solar panels are environmentally friendly, but there are more benefits than just that.
Solar panels also:
Save you money on your energy bill
Maximize the cooling benefits that a metal roof offers
Could ultimately power your home better than before
If you are considering having a solar panel installed on your metal roof, call a Tallahassee metal roof contractor to see if it is feasible for your home. Solar panels come with plenty of benefits, including saving money on your energy bills and being an environmentally friendly way to power your home.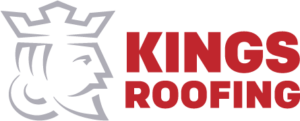 Trust your home by hiring a leading roof repair company in Tallahassee FL, like Kings Roofing. Our team will provide friendly and professional roofing services in the Pensacola, Panama City, Tallahassee, and Destin areas.
Contact us online to get started today or give us a call at 850-215-0423 to talk to a professional roofing contractor and to get a quote on your roofing needs.