Skip to Content
Asphalt Shingles Versus Clay Tiles for Florida Roofs
As one of the best roofing companies in Panama City, Kings Roofing knows that there are an abundance of options when it comes to choosing the right materials for your roof.  There is metal, concrete tiles, slate roofs, asphalt shingles, and clay tiles to name a few. 
While all of these materials have their benefits, if you ask any Panama City roofing company they will tell you that two of the most popular choices are asphalt shingles and clay tiles.  This article will break down the advantages of asphalt shingles over clay, which should give you a little more clarity with your final decision for your new roof. 
Asphalt is More Cost-Effective
Price is typically one of the most significant factors for many people, as budgets vary for each household.  When it comes to your roof, it is one of the most important components of your home since it protects everything inside, so you don't want to skimp on the quality of the roofing materials.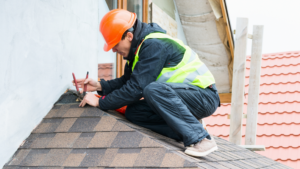 Luckily, asphalt shingles are not only a high-quality roofing option, but they are more reasonably priced than clay tiles.  According to some of the best roofing companies in Panama City, clay tiles can cost two to three times more than asphalt shingles. 
Asphalt is a Durable Option
There is no doubt that clay tiles are very durable and have a long lifespan, but asphalt still has the strength to last a significant length of time.  Roofs with asphalt shingles typically last 20 years or longer according to Panama City roofing companies. Considering how hot, humid, and rainy it is in Florida, twenty years is an extensive time for any material that is constantly exposed to these elements. 
"According
 to some of the best roofing companies in Panama City, 
clay tiles can cost two to three times more than asphalt shingles.
"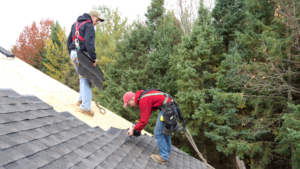 Consider the Difference in Weight of Asphalt and Clay
If you have an asphalt roof and are considering making the switch to clay, make sure you research the design of your roof and if it is strong enough to handle this change.  A good Panama City roofing company will be able to look at the structure of your home and determine it can handle the weight capacity of clay tiled roof. 
Clay tiles are widely known for being much heavier than asphalt, so it is critical for you as the homeowner to do some research before switching to clay.  Otherwise, you may be calling a roof repair company in Panama City to fix an abundance of problems caused by a roof that is simply too dense for your home.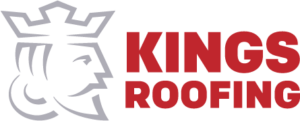 Kings Roofing continues to be one of the leading Panama City roofing companies, especially when it comes to asphalt and metal roofs.  If you would like any more information regarding a roof installation, roof repair services, or to schedule an inspection, give us a call today at (913) 850-0423 or request a free estimate here.