Skip to Content
ABCs of Roof Storm Damage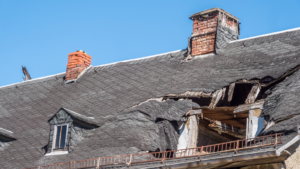 According to a trusted roofer in Pensacola, Florida storms can cause severe damage to the structure of your roof; that's why it's vital to understand the ABCs of roof storm damage. All homeowners should be capable of thoroughly assessing their home after a summer storm, so they can evaluate whether or not they need to contact a Pensacola roofing company to make repairs.
At Kings Roofing, we pride ourselves on being a trusted leader of Pensacola roofing companies, and we want to help keep your roof in the best possible shape. We understand that you can't prevent the weather, but it's vital to be vigilant of any damage left behind by a storm. That's why we've compiled some information on what to do if you notice storm damage on your roof; it's crucial to learn the ABCs of roof storm damage.
A: Assess the Damage to Your Roof
According to a trusted roof repair company in Pensacola, the first thing you should do after a severe storm rolls through is check your roof for any damage. Once you have concluded that it's safe to go outside, you should check your roof as best as possible. Walk around your entire home and look for any loose or missing shingles, holes, or cracks. Do not attempt to access your roof; instead, use a pair of binoculars so you can better assess the damage.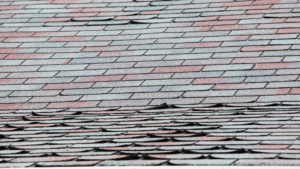 B: Begin Temporary Fixes (If You Are Able)
If possible, you should make temporary fixes to your roof before contacting a roofing company in Pensacola. This will help prevent any further damage from occurring to your home; place buckets under any leaks and cover your furniture in plastic to prevent damage. You should store any valuable items in a safe and dry place until your roof is fixed.
Kings Roofing understands that there are several reputable roofing companies to choose from when deciding who should repair your roof. It's crucial to pick the company that works best for you and your family. Most roofing companies will probably be busy after a severe storm rolls through, so it's crucial to contact a roofing contractor immediately if you notice any storm damage.
The longer you wait to contact a roofing contractor, the more likely it is that your roof damage will become more severe and cost you more to fix. Be knowledgeable about the ABCs of roof storm damage, and don't wait to contact a roofing company for repairs.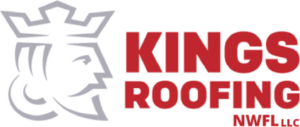 Hire a Trusted Roofer in Pensacola to Repair Storm Damage Today!
At Kings Roofing, we pride ourselves on our knowledgeable roofing contractors' professional, friendly services, and we strive to be the best Pensacola roofing company. We specialize in roof repairs, installations, commercial, and metal roofs in the Pensacola, Panama City, Destin, and Tallahassee areas, as well as other surrounding neighborhoods.
You can contact us online today for a free roofing quote or give us a call at 850-439-5700 to speak with a specialist about your Pensacola roof.