Skip to Content
A Trusted Roofing Company In Pensacola Discusses The Top 5 Roofing Trends Of 2022
A Trusted Roofing Company In Pensacola Discusses The Top 5 Roofing Trends Of 2022 — With 2022 starting to wind down, we can all finally take a step back and reflect on the past year. There were many trends in pop culture that came and went, celebrity couples that broke up and made up, and a concerning amount of time spent on social media. But one thing that's often overlooked is the top roofing trends of the year.
The best roofing company in Pensacola understands that most homeowners want their houses to stand out from the rest. One of the best ways to do that is to add a personal touch. This thought process sparks most roofing trends, and some pretty cool things have come from it.
At Kings Roofing, we are proud to be one of the best roofing companies in Pensacola, and we want to help keep your roof in its best possible shape. We understand that your house is an extension of you, and that means your roof as well. Several roofing trends this past year have let homeowners express themselves while protecting their homes. We've compiled some information discussing the top 5 roofing trends of 2022.
#1 Skylights
According to the best roofer in Pensacola, skylights are just as popular in 2022 as ever. They are a great and stylish way to improve the amount of natural lighting your home gets and allows you to save money on your utility bills. Skylights come in various styles so that you can pick the best aesthetic and functionality for your home.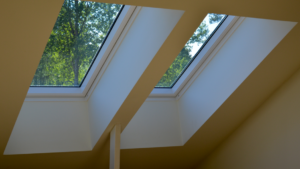 #2 Cool Roofing
According to a leading Pensacola roofing company, cool roofing is an every-efficient, environmentally friendly roofing style that's designed for homes in warmer climates. Cooling roofs are designed to keep your home cool in the summer and help you save money on your energy bill. They can only be installed on flat roofs, like metal, so they're not suitable for all homes.
#3 Metal Roofs
Metal roofs have increased in popularity in recent years because of their numerous benefits. According to leading Pensacola roofing companies, installing a metal roof on your home can significantly reduce the cost of your energy bill. They also provide your home with a more modern look that other roofing materials can't.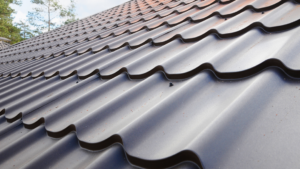 #4 Roofs Made From Sustainable Materials
This environmentally friendly trend was prevalent in 2022 and is a great way to upcycle old materials that are no longer usable. Sustainable roofing materials include metal roof sheets, green or garden roofing, synthetic slate, and other recycled materials.
#5 Solar Roofing
According to a leading roof repair company in Pensacola, solar roofing has been steadily growing in popularity and is projected to keep doing so. This simply refers to installing solar panels on your home's roof. This is a great way to help the environment and cut down the cost of your energy bill.
Just like social media trends, roofing trends grow and fade over time. It's always fun to look back and see what was popular over the past year. How many of these trends do you think will last?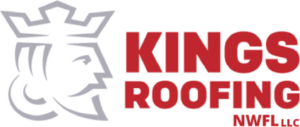 At Kings Roofing, we pride ourselves on our knowledgeable roofing contractors' professional, friendly services, and we strive to be one of the best roofing companies in Pensacola. We specialize in roof repairs, installations, commercial, and metal roofs in the Pensacola, Panama City, Destin, and Tallahassee areas, as well as other surrounding neighborhoods.
You can contact us online today for a free roofing quote or give us a call at 850-439-5700 to speak with a specialist about your Pensacola roof.