Skip to Content
A Trusted Roofer In Pensacola On 5 Of The Most Common Roofing Installation Mistakes
A Trusted Roofer In Pensacola On 5 Of The Most Common Roofing Installation Mistakes – The best roofer in Pensacola will take the time to ensure that your roof is installed correctly; they won't rush through the job and will complete the project with professional efficiency. However, with that being said, it's important to remember that roofing contractors are human, and mistakes do happen.
It's important not to cut corners when looking for a roofing company to repair on install your new roof. A less-than-reputable roofer tends to cut corners to finish the job faster; this can leave your roof looking unfinished and cause many installation mistakes.
At Kings Roofing, we take pride in being one of the best roofing companies in Pensacola, and we want your roof to be in its best possible shape for its entire lifetime. Roofs tend to last longer when correctly installed; a rushed installation job can cause a slew of problems that can be costly to fix and decrease your roof's expected lifetime.
It's important to be aware of anything that could go wrong during your roof installation, so we've compiled some information on 5 of the most common roofing installation mistakes.
1. Lack of a Drip Edge
According to a leading Pensacola roofing company, a drip edge is a piece of aluminum installed at the edge of your roof to redirect water away from your home and into your gutter. A roofing contractor in a hurry often skips this part of the installation process, leaving your roof more susceptible to severe water damage.
2. Incorrect Nail Placement
A trusted roof repair company in Pensacola should take the time to line up the nails before permanently injecting them into your roof. The nails should be placed under the top layer of your shingles and shouldn't be exposed to the elements. Roofing nails that are exposed are more likely to corrode because of the weather.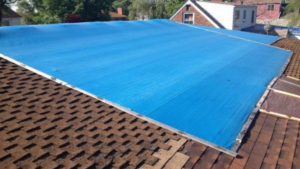 3. Not Considering Your Roof Slope
According to the best roofing company in Pensacola, considering your roof's slope is one of the most important parts of the installation process. Many roofing companies tend to think that what works for one roof works for them all, but that's simply not true. A reputable roofing company will take the time to calculate the correct slope of your roof to prevent water damage.
4. Not Aligning Your Shingles
Reputable Pensacola roofing companies will take the time to ensure that all of your roof's shingles are correctly aligned before fastening them down. Roofing shingles that aren't adequately aligned look bad and leave your home more exposed to the elements.
5. Not Installing a Roof Ridge Cap
A roof ridge cap is an important part of making sure your roof can withstand harsh winds. A ridge cap is essentially a thick, pre-bent shingle that leaves your home less vulnerable to high-wind damage.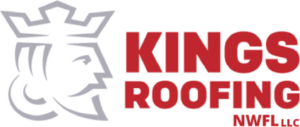 At Kings Roofing, we pride ourselves on our knowledgeable roofing contractors' professional, friendly services, and we strive to be one of the best roofing companies in Pensacola. We specialize in roof repairs, installations, commercial, and metal roofs in the Pensacola, Panama City, Destin, Port Charlotte, and Tallahassee areas, as well as other surrounding neighborhoods.
You can contact us online today for a free roofing quote or give us a call at 850-439-5700 to speak with a specialist about your Pensacola roof.