Skip to Content
A Roof Repair Company in Pensacola Locates 3 Potential Places for Water Leaks
A Roof Repair Company in Pensacola Locates 3 Potential Places for Water Leaks – Did you know that water leaking in one part of your house can be more expensive than others? According to a trusted roof repair company in Pensacola, there are parts in your house where water damage can be more expensive than others. It's normal for homeowners to worry when they notice signs of water leaking from their roofs.
Having these leaks patched and repaired immediately is important to reduce the likelihood of an expensive repair bill. Some leaks are easier than others to fix, so it's crucial to contact a roofing contractor immediately after you notice the damage.
At Kings Roofing, we are proud to be a leading roofer in Pensacola and always ensure that our customers' needs come first. We specialize in roof repairs, replacements, installations, and metal roofs. Our team of expert contractors has the knowledge and expertise to provide you with a beautiful new roof or leave your old roof looking as good as new.
We understand how concerning and expensive water leaks can be for your roof and the entirety of your home. That's why we've compiled a list of some of your home's costliest water leak spots.
#1 Your Attic
According to a trusted roofing company in Pensacola, water leaking in your attic is a huge problem. The water damage can spread into the rest of your home's interior, causing discoloration and can cause your walls and ceiling to wear down.
Water leaks in your attic can also damage your home's insulation and your roof's structure. The longer you wait to have the leak patched, the more likely your roof will face wood rot, which can compromise its entire structure and cause it to collapse.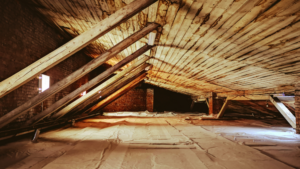 #2 Your Kitchen
Your kitchen is filled with expensive appliances, so a roofer in Pensacola suggests having any leaks in that room patched immediately. This will not only help save your expensive oven, microwave, and other cooking ware, but it can also help prevent mold and mildew growth, making you and your family sick.
#3 Your Bedroom
A leading Pensacola roofing company understands that you don't want to sleep with a water leak above your bed because several things can go wrong. First, mold and bacteria are more likely to grow where water is leaking. Not to mention the possibility of the ceiling caving in because the water ate away your ceiling's support.
Pensacola roofing companies understand how expensive water leaks can be, but the longer you wait, the more your repairs will cost. Contacting a roofing contractor to fix leaks in your home immediately is crucial.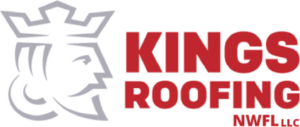 At Kings Roofing, we pride ourselves on the professional, friendly service offered by some of the most trusted roofers in Panama City, and we strive to be the best roofer in Pensacola. We specialize in roof repairs, installations, commercial, and metal roofs in the Panama City, Destin, Tallahassee, and Pensacola areas, as well as other neighboring communities.
You can contact us online today for a free quote or give us a call at 850-215-0423 to speak with a roofing specialist about your Pensacola roof.