Skip to Content
A Pensacola Roofing Company Gives Tips for Preparing Your Roof For Fall
According to a Pensacola roofing company, August is the perfect time to start prepping your roof for fall. While it doesn't get too cold during the Florida winters, you should start prepping your roof for the cooler weather ahead. There are several things that need to be done before autumn rolls around.
At Kings Roofing, we are proud to be a trusted leader of Pensacola roofing companies, and we want to help keep your roof in its best possible shape. We understand that the cooler weather in autumn and winter can damage your home's roof; that's why we compiled some tips so you can start preparing your roof for the fall.
Clean Your Gutters
According to a roof repair company in Pensacola, cleaning your gutters is a great way to ensure that your home is ready for fall. When leaves and other debris build up in your gutter system, it clogs and traps water that rolls off your roof. This water will then overflow from your gutters and cause damage to your roof, siding, and windows, and could even harm your home's doors.
It's crucial to clean your gutters at least twice a year, especially before the cooler weather settles in. Make sure that you clear leaves and any other debris that's stuck in your gutters. Small bits of leaves can hold mold that can break down your roofing material, so it's crucial to remove any last bit of debris.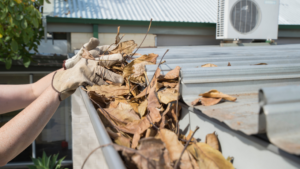 Have Your Attic Inspected
Have your roof and attic insulation and ventilation inspected by a roofing company in Pensacola before autumn starts. If you don't have adequate airflow in your home's attic, you could be paying a higher energy bill than you actually need. You need to have adequately placed vents that let air enter and leave.
When hot air from your home gets trapped because of improper ventilation, it seeps into your house and will make your home even warmer. Improper insulation can also make your home too cold, which requires you to run the heater more than you should.
Have Your Roof Inspected
Along with your attic, roofing companies in Pensacola should also inspect your roof for any signs of damage and deterioration. Having any missing or damaged shingles repaired is crucial before the crisp autumn chill sets in. A roofer will check your roof for any damaged flashing, underlayment, or other damaged materials.
It's vital to ensure that your roof is in its best shape before fall rolls around, and August is the perfect time to have your roof inspected and any damage repaired. Call a trusted roofer in Pensacola today to prepare your home for cooler weather.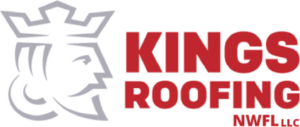 Let a Trusted Pensacola Roofing Company Repair Your Roof
At Kings Roofing, we pride ourselves on our knowledgeable roofing contractors' professional, friendly services, and we strive to be one of the best Pensacola roofing companies. We specialize in roof repairs, installations, commercial, and metal roofs in the Pensacola, Panama City, Destin, and Tallahassee areas, as well as other surrounding neighborhoods.
You can contact us online today for a free roofing quote or give us a call at 850-439-5700 to speak with a specialist about your Pensacola roof.