Skip to Content
A Leading Roofing Company in Pensacola on If You Need Roof Underlayment
A Leading Roofing Company in Pensacola on If You Need Roof Underlayment – According to a leading roofing company in Pensacola, your roof's underlayment is essentially a blanket for your home. The wrong blanket can leave you shivering and uncomfortable; the same can be said for your roof's underlayment. You need to ensure that your roof has the correct sized underlayment.
At Kings Roofing, we are proud to be one of the best roofing companies in Pensacola, and we want to help keep your roof in its best possible shape. One of the best ways to ensure that your roof lasts its entire expected lifespan is to ensure that you have underlayment. This is an integral part of your roofing system, and help keeps everything working correctly.
What is Roofing Underlayment?
According to a leading roofer in Pensacola, underlayment is a barrier of roofing-specific felt between your roof's wood decking and shingles. Roofing underlayment is a waterproof layer of protection that prevents water from leaking into your home. It is a critical piece of protection during a storm and can prevent significant water damage that can cost you hundreds of dollars to fix.
Underlayment also makes it safer for a Pensacola roofing company to access your roof. Installing shingles can be dangerous, so properly installed roof underlayment can provide roofing crews with a safe working environment.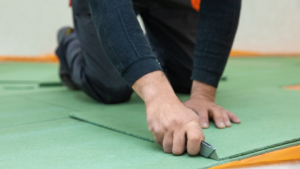 What are the Pros and Cons of Roof Underlayment?
According to leading Pensacola roofing companies, there are numerous types of roofing underlayment to choose from when having a roof installed. However, it is crucial to go through the overall pros and cons of roofing underlayment before installing it on your roof.
Some pros of roofing underlayment include additional leak protection for your home. Roofing underlayment is water-resistant, offering additional protection against storms and other severe weather. Underlayment also helps prevent mold and wood rot from occurring to your roof.
According to a leading roof repair company in Pensacola, some cons to installing underlayment on your roof are also cons. It's an extra expense that's added to your roofing bill. Underlayment is also an additional installation hassle, and they can lose their effectiveness over time.
While roofing underlayment is an additional cost, it is essential for keeping your home protected. Underlayment is an additional layer of waterproof protection that prevents wood rot and water damage from occurring to your roof. It is crucial to ensure that your roof's underlayment is the correct size, so it performs properly.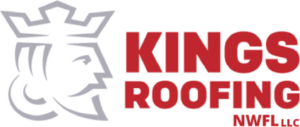 At Kings Roofing, we pride ourselves on our knowledgeable roofing contractors' professional, friendly services, and we strive to be one of the best roofing companies in Pensacola. We specialize in roof repairs, installations, commercial, and metal roofs in the Pensacola, Panama City, Destin, and Tallahassee areas, as well as other surrounding neighborhoods.
You can contact us online today for a free roofing quote or give us a call at 850-439-5700 to speak with a specialist about your Pensacola roof.