Skip to Content
A Leading Roofing Company In Panama City Discuses The 5 Main Styles of Residential Roofing
A Leading Roofing Company In Panama City Discuses The 5 Main Styles of Residential Roofing — Did you know that there are multiple types of residential roofing? According to a trusted roofing company in Panama City, many people don't. Residential roofing isn't a cut-and-dry option like many people think; there are actually multiple moving parts that go into the process.
Whether you're deciding if you should re-roof your home or build a new one, it's important to research all of your roofing options thoroughly. Do shingles work best for you? If so, what type? Is a metal roof worth the investment? Or maybe you actually like the look of the wooden shakes? It's important to answer all of these questions before hiring a roofing company in Panama City Florida.
At Kings Roofing, we take pride in being a leading roof repair company in Panama City, FL, and we want to help keep your roof in its best possible shape, whether it's a residential or commercial roof. We also want to make sure that our clients choose the roof that works best for their homes. That's why we've compiled some information on the 5 main residential roofing styles.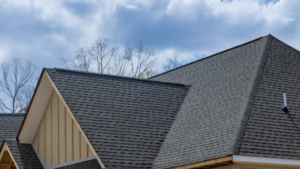 Shingles
According to a leading roof contractor in Panama City, shingle-style residential roofs are the most popular choice for several reasons. Asphalt shingles are the most cost-effective roofing material on the market; however, they're not your only shingle option.
If you decide to invest in a shingle roof for your home, there are several different types of shingles you can choose from. The most popular shingle styles are asphalt shingles, clay shingles, and fiberglass asphalt shingles.
Metal
Metal residential roofs have been rising in popularity in recent years because of their numerous benefits. According to a trusted roofer in Panama City, FL, installing a metal roof on your home can significantly reduce the cost of your energy bill. They also provide your home with a more modern look that other roofing materials can't.
Wood Shake
Roofing companies in Panama City, FL, caution against a roof made with wooden shakes because they are a fire hazard. In fact, these roofs are illegal in parts of the United States, so it's important to check if they're allowed in your area. However, many people enjoy the classic, high-end look of these roofs.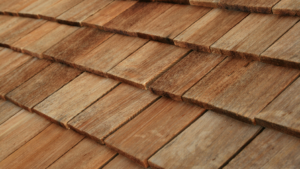 Tile
Tile roofs are popular among homeowners because they are easy to customize. Roofing tiles come in various colors and styles, making it easy to add a unique, personal touch to your home. Fired clay tiles are the most popular tile options, but you can also purchase tiles made from steel, polymer, and concrete.
Slate
Slate roofs give your home a luxurious look. However, it's a heavy material and one of the most expensive on the market. Slate roofing materials are challenging to come by; luckily, there are several alternative options to choose from.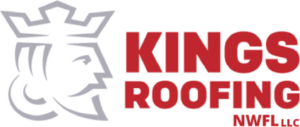 At Kings Roofing, we pride ourselves on the professional, friendly service offered by some of the most trusted roofers in Panama City, and we strive to be the best roofing company in Panama City Florida. We specialize in roof repairs, installations, commercial, and metal roofs in the Panama City, Destin, Tallahassee, and Pensacola areas, as well as other neighboring communities.
You can contact us online today for a free quote or give us a call at 850-215-0423 to speak with a roofing specialist about your Panama City roof.