Skip to Content
A Top Roofing Company In Pensacola Outlines 3 Ways To Tell Your Asphalt Shingles Are Damaged
A Top Roofing Company In Pensacola Outlines 3 Ways To Tell Your Asphalt Shingles Are Damaged – According to the best roofing company in Pensacola, asphalt shingles are one of the most popular roofing materials used. They're a durable, cost-friendly option that is perfect for most homeowners. Unfortunately, these roofs don't last if others and can easily sustain damage from extreme weather, constant UV exposure, or poor ventilation.
At Kings Roofing, we strive to be one of the best roofing companies in Pensacola and always ensure that our customers' needs come first. We specialize in roof repairs, replacements, installations, and providing metal roofs. Our team of expert contractors has the knowledge and expertise to provide your home with a beautiful new roof or repair your old roof to leave it looking as good as new.
We understand why asphalt shingles appeal to most homeowners; they're pretty, durable, and cost friendly. The only downside is that they don't last if other roofing materials, so they'll need to be replaced quicker. That's why we've compiled a list of 3 ways to tell your asphalt shingles are damaged and need to be replaced.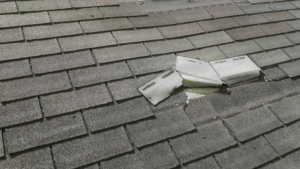 1. Your Shingles Are Cracked
According to the best roofer in Pensacola, if any of your roof's shingles are cracked, it's important to replace them. Asphalt shingles expand in hot temperatures and contract in the cold; this causes the material to wear out eventually and can result in them cracking.
Cracked shingles allow water to seep into your roof's structure and cause water damage and wood rot, which is expensive to repair. Your roof's decking, underlayment, and even your attic can also be damaged.
2. You Have Missing Shingles
If you have any shingles missing from your roof, it's important to call a trusted leader of Pensacola, FL roofing companies to replace them immediately. Asphalt shingles can easily be torn off during a powerful storm, which can expose your roof's decking and underlayment. It's important to cover these bare spots as soon as possible to prevent water leaks. These leaks could eventually lead to water damage and wood rot, both of which are costly issues to fix.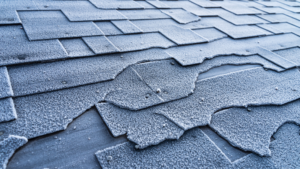 3. Your Shingles Are Cupped Or Curling
According to Pensacola roofing companies, if you have any cupped or curling shingles, they must be replaced. This happens when your asphalt shingles develop concave centers or form raised edges. This is typically caused by aging, poor attic ventilation, or constant heat exposure.
A leading roof repair company in Pensacola suggests replacing these shingles to prevent any significant damage. The longer you wait to have these shingles replaced, the more expensive the repairs could become.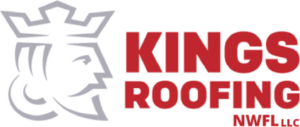 At Kings Roofing, we pride ourselves on our knowledgeable roofing contractors' professional, friendly services, and we strive to be one of the best roofing companies in Pensacola. We specialize in roof repairs, installations, commercial, and metal roofs in the Pensacola, Panama City, Destin, and Tallahassee areas, as well as other surrounding neighborhoods.
You can contact us online today for a free roofing quote or give us a call at 850-439-5700 to speak with a specialist about your Pensacola roof.